Marcum LLP Announces 31 New Partner Promotions

New York City, NY - Marcum has announced that 31 people have been promoted to partner across the U.S. These promotions underscore Marcum's focus on talent development, career progression, and a commitment to rewarding high performance.
"These new partners embody the essence of Marcum's dedication to excellence, bringing together unique experience, unrivaled proficiency, and a drive to innovate," said Jeffrey M. Weiner, Marcum's chairman and chief executive officer. "The pace of change in our industry is swift, and these individuals have risen to the occasion, blending technical expertise with a deep understanding of our client's needs. My sincere congratulations to them on behalf of the Executive Committee and the entire firm."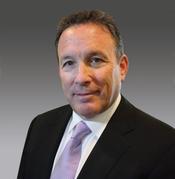 Jeffrey Weiner, Chairman and CEO of Marcum LLP
These fresh promotions, with women making up 39% of the new partner cohort, took effect at the beginning of September.
Molly Crane, Marcum's chief human resources officer, shared, "We're excited to welcome our new partners, each enhancing Marcum with their experience, aptitude, and insight. They will be instrumental in leading Marcum into the future. With each promotion cycle, we hope to show Marcum's position as the ideal springboard for professionals seeking a diverse and rewarding career journey."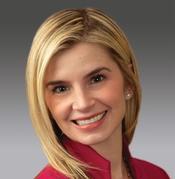 Molly Crane, Chief Human Resources Officer of Marcum LLP

Marcum also promoted 509 associates to new roles, highlighting the Firm's dedication to talent development. Marcum continues to be recognized as a top place to work. The independent survey group Vault recently named it a top accounting firm, and the Firm is routinely identified as a "Best Place to Work" by a host of regional business publications.

The new Marcum partners include the following professionals:

California

Rosanne Smith (Tax & Business Services) – Costa Mesa

Connecticut

Florida

Maine

Maryland

Massachusetts

New Jersey

New York

Ohio

Pennsylvania

Rhode Island

Tennessee

Texas

Washington, DC

For a complete directory of Marcum partners or more information, CLICK HERE.

About Marcum LLP

Marcum LLP is a top-ranked national accounting and advisory firm dedicated to helping entrepreneurial, middle-market companies and high-net-worth individuals achieve their goals. Marcum's industry-focused practices offer deep insight and specialized services to privately held and publicly registered companies, and nonprofit and social sector organizations. The Firm also provides a full complement of technology, wealth management, and executive search and staffing services. Headquartered in New York City, Marcum has offices in major business markets across the U.S. and select international locations. #AskMarcum