Collaboration sits at the heart of LEA Global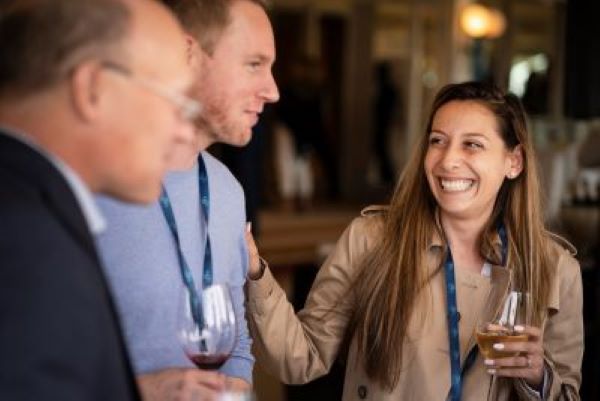 LEA Global's vision is to be the world's most collaborative association. I've learned through discussions with many of you, that there are varied views on what collaboration is and how it provides value to individuals and our community. Below I share some of my thoughts on this topic and how LEA Global supports the unique needs of our member community through collaborative initiatives.
Collaboration is a practice of people working together for a common purpose that achieves an objective. To be successful, it must provide value to the participants. And to achieve valuable collaboration, relationships are the key ingredient. Relationships become collaborative when there are three elements present – trust, reciprocity, and interdependence.   
Trust
In business relationships honesty, competency, reliability and relatability are four key pillars. Those that trust each other spend less energy protecting themselves and focus more on seeking mutual benefit. Our Emerging Leaders Program challenges participants to explore and develop these competencies.
Reciprocity
When parties in a relationship influence each other, they recognize that other people matter. If they are willing to exchange an element of submission while working towards a common goal, they will see that a give-and-take approach helps them be more open and receptive to new ideas. Our North American National Tax Resource Center is a prime example.
Interdependence
Achieving a positive, interactive and supportive relationship is about mutual dependence and seeking long-term positive interactions. Our Marketing Collaboration Group is building a client experience program for best-in-class ideas and perspectives. This collaboration requires a willingness to share ideas, work openly and recognize that the program exists to benefit all. We challenge our collaboration groups to always maintain at least one goal that requires an open mind and working towards the betterment of the group and our community. 
Shifting mindsets
I believe that authentic collaboration also requires alignment in mindsets and behaviors. To create value, we need to shift our mindsets to pursue trust and reciprocity. And to recognize that, as a community, we are interdependent. I believe this is a sign of strength and how we will continue to win — together.
Thank you for your support, as always.
Tony Szczepaniak, CEO, LEA Global