Primexis obtains the renewal of its ISAE 3402 Type II and SSAE 18 Certifications, a guarantee of security and performance

Primexis, a French financial consulting and accounting firm, affirms its unwavering commitment to the security and quality of its internal control system by renewing its ISAE 3402 Type II and SSAE 18 certifications for its payroll and accounting services.
Maintaining these international certifications testifies to the outcome of a rigorous audit process, conducted by independent experts who punctiliously assessed the firm's internal controls, operational procedures, and risk management.
These prestigious certifications reaffirm the excellence of the services offered by Primexis and its effectiveness in managing financial, accounting, and HR data for international groups and their subsidiaries in France.
Primexis' clients can rest assured that their data is managed with the utmost care and in full compliance with the most stringent international standards.
These certifications cover three areas of Primexis' activity: accounting (with strong involvement with subsidiaries of international companies), the real estate sector (subject to strict regulations), payroll and HRIS outsourcing services.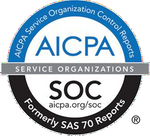 "Renewing our ISAE 3402 Type II and SSAE 18 certifications is a natural step within the context of the globalization of offers and the increased standardization of the services market. These certifications – recognized internationally for ISAE 3402 and on the American market for SSAE 18 – strengthen our clients' confidence in the quality of the procedures that we implement within our firm", states Olivier Touchard, Chairman at Primexis.